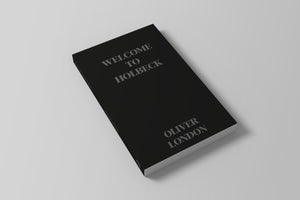 TRIGGER WARNING: Contains nudity and sensitive subjects.
ABOUT THE PROJECT -
From 2017 - 2019 Photographer and Artist Oliver London took to the streets to document and capture a critical and social condition that has been causing controversy in the media and with local residents. 
Holbeck, known as the UK's first legal Red Light District, picked up attention when the BBC decided to create a 13 part series in 2016. Oliver a local to the area was grasped by the way the series was presented and decided to delve in deeper to uncover the truth about the scheme. 
What was supposed to be controlled, and create safe spaces for women to work was actually the complete opposite. Only months after the 'Managed Approach' was implemented a woman lost her life at the hands of a brutal attack from a monster of a human paying for her services. Unfortunately, this is not the first of this kind of crime in Holbeck. 
The women who work in the area have often admitted that the regulating authorities turn a blind eye to reports of abuse or harassment received by the people who visit them.
Oliver visited the popular streets to capture and document the conditions these women have to endure, in a raw and unfiltered light; curating the images into a 135-page photo-documentary book.
The findings are disturbing, uncomfortable, and eye-opening.  



KEY AIMS - 

- Using media and social platforms to raise awareness, Oliver aims to shine a light on something that can and needs to be changed. These women deserve to feel safe, protected and sheltered when at work. 
- Proceeds from every sale will go towards SWARM and Basis Yorkshire to help continue to provide support and services to indoor and street sex workers. 



THE BOOK AND WHY IT'S IMPORTANT - 
This level of documentation is important because it gives the Sex workers of Holbeck a platform to display the conditions and the truth they have to live in. It is important to acknowledge that Sex work is real work and that we must work together in order to protect, educate and provide safe spaces for this industry. 
It's raw, It's uncomfortable, It's real.





SPECIFICATIONS - 
— 135 pages + 4pp Cover / 16cm x 22.2cm / Quarter bound  
— Litho printed CYMK 
— Printed in English 
— First Edition to be published in March 2022
— RRP £20.00 

*All images are digital renders and the printed copy may vary.

REWARDS -
As part of this special campaign, we've put together a series of exclusive rewards for you to grab in addition to or as part of your book preorder. 

Sticker Pack x3
"Sex work is Real work"
 Limited edition Pin